cut short
to terminate or abbreviate (something) before its intended or proper end or its full extent
As I lay awake last night I was recalling my 'last' running race on New Years Day, 2013 (4 years post dx)
It was a beautiful summer Day at Buckletons beach on the Tawharanui peninsula.  The sun was shining and most of us were nursing sore heads from the night before's festivities.  Like many kiwi beach communities Buckletons has a New Year's Day set of activities for the kids and families to participate in.  A sandcastle building competition and running races featured. 
My kids were going to race in their respective age groups and there was a Dad's race. 'Why not?' I thought.. forgetting momentarily that I had Parkinsons Disease and hadn't REALLY sprinted in.... oooohh about 15 years.
"What could go wrong?" it was only 100 or so metres (Actually I don't think i even gave it this much thought, but my post match rationalisation demanded that I at least be seen to have asked myself this question.)
Anyway as you can see in the picture there I was at full stride 75 metres into the race.  I was close to the front and my body seemed to have, momenteraily at least, forgotten my malaise -  when it all turned pear-shaped.  I'm not sure what it looked like but in an instant I 'lost' my internal gyroscope, veered hard right (luckily I was in the outside lane) and crashed into the grass bank coming to a shuddering halt.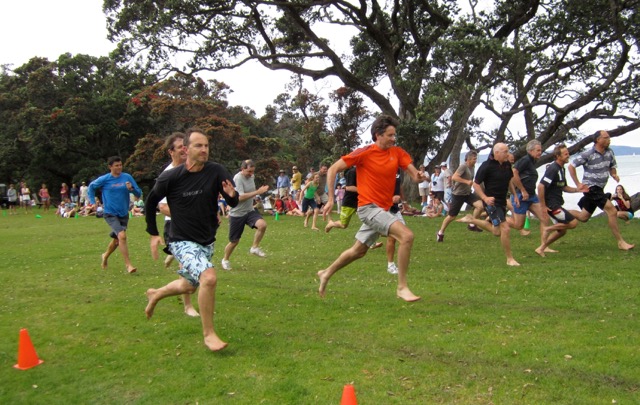 What probably (medically) happened was related to my blood pressure + the loss of equilibrium that is symptomatic of PD. I htink the uneveness of the  grass caused a slight change in my equilibrium and once i started to fall there was no way to stop myself.   It all seemed to happen in slow motion but I recovered pretty quickly
The aftermath was kind of weird - it was a very public (somewhat humiliating) event and there was a lot of genuine concern and people were very kind.  Lily and Pearl were so sweet, clinging to me but i worried about them seeing me fall this way.
Anyway that was my last 'sprinting' race.  I now spend most of my time at a more sedate pace over longer distances. #nordicwalking
The headline to this article alludes to the fact that in this race called life I could (and have) look upon early onset Parkinsons as having cut me down in full stride, but like the story of my sprint race. 
I fell in a race. 
People showed me they cared.
I got up again. Dusted myself off.
Adjusted the settings (turning OFF beach sprinting)
Carried on.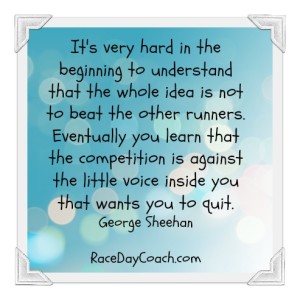 Save
Save