I've had a lot of surgical intervention in my life..granted, not as much as some but more than most.
In order ....
double hernia
appendix
eye operations x 2  to remove cysts
broken arm x 2 (but only one surgery*)
knees x 2 (double arthroscopy on my left knee to remove torn cartilage)
thumb (ligament reattached)
wisdom teeth
wrist reconstruction (due to fall)
Neurosurgery - Deep Brain Stimulation for Parkinsons
Whilst I have more surgery to come (in that I will have to have replacement batteries for my neurotransmitter) I think I've had enough (surgery) for one life.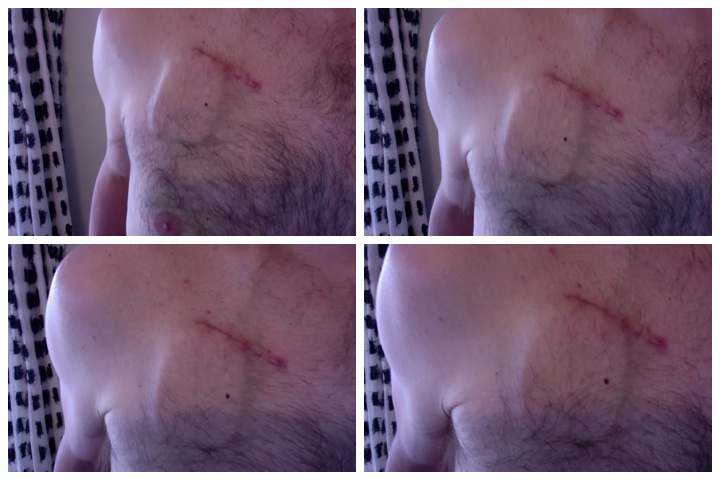 *  Lucky, lucky me.  I 'missed out' on surgery because the surgeon "reduced the break with out anaesthetic".. trans.   took my arm without warning and (with no pain medication) pulled and twisted my two broken bones back into alignment.  Fuck it hurt!